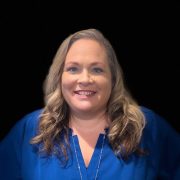 Rebecca DeBoer serves as a Branch Operations Associate, focused on communicating with clients while performing daily operational tasks to support the financial advisors and the growth of the relationship with clients.
Rebecca brings over 20 years of experience in the financial services industry working in banking administration and client service management and holds her Michigan Life and Health Insurance license. Rebecca's goal is to serve her clients with a positive and respectful attitude while working hard to provide trusted services.
Rebecca's family lives in Hudsonville and she enjoys traveling, spending time with her family and friends and 2 dogs Copper and Millie, while enjoying all the beautiful scenery Michigan has to offer.
"SUCCESS IS NOT FINAL; FAILURE IS NOT FATAL; IT IS THE COURAGE TO CONTINUE THAT COUNTS

.

"

CONTACT
Toll Free: 888-655-9561
Southwest Michigan: 269-978-7071
West Michigan: 616-855-6244
Fax: 888-834-2262
Email: rebecca.deboer@visionfinancialpc.com